Addiction Order Page
White Fields Ministries - All Orders Confidential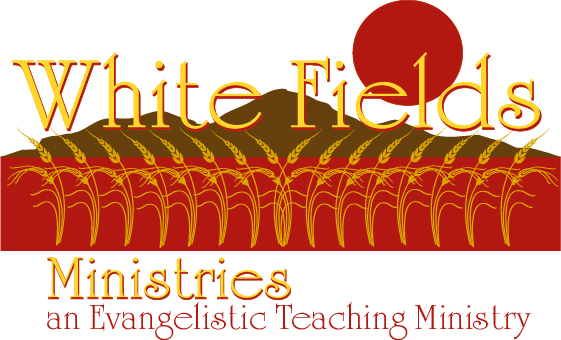 Home Events Donations About Us Contact Us
E-books and Audios below!
All products 20% off right now!
e-books
The Freedom Series: 2 e-books for $7.00
($5.60 with 20% off discount)
The two e-books here are in PDF format.
God Wants You Free of Addiction! - by Greg Nichols. See this introduction to removing addictions the Biblical way. Get Divine revelation from God's Word and learn about the role of revelation and understanding of the mysteries of the Kingdom in setting you free. This introductory e-book breaks open a whole new realm of thinking for you.

The Serpent-less Garden! - by Greg Nichols. This great and inspirational writing about the Love of God and the love available to you to overcome sin and addiction will give you insights that set you on a new level with God. You probably never heard about God's love the way it is shared here. Love takes addictions out at the root. Read these Freedom Series more than once, make them a reference book in your life.

Bonus Article - Inward Healing - By Greg Nichols, this is an eye opener!

Order both e-books ($7.00 package) for 20% off now or just $5.60!
Special e-book - Inner Healing and Addictions Helps!
What Happened to Anton Christian Erickson? $5.00
(Only $4.00 with 20% discount)
See a writing here about fathers, and their sons and daughters, and generational curses, and learn how real healing can come to stop addictions forever! This is story about my lost uncle Anton who was missing 54 years and miraculously found as a very old man. Woven into it is teaching and scriptures and Uncle Anton's life mirrors people's lives who are deeply addicted or have identity issues.
(This writing is on an html website instead of PDF! Just save it to favorites in your browser.)
Order this $5.00 e-book for 20% off right now, only $4.00!

Audio Teachings

Overview and Crucial Addiction Points 1 Hour 6 minutes audio

by Greg Nichols - No punches are pulled on this teaching. Hear how to give addiction a knock out punch through Jesus Christ. This Holy Spirit inspired teaching was done on the 2011 Men's Retreat to many men who were hungry to break addictions forever. God showed up and the anointing on this teaching is very strong. This teaching will move you light years along in Divine revelation and instill faith in you to walk away from addiction.

Our audio teachings currently are Windows Media Player based. You may download to MP3 Players but not Apple products.

Order this $5.00 audio now for 20% off right now, only $4.00!
Supernatural Love Destroys Addictions 56 minutes audio
by Greg Nichols - This teaching discusses Divine love with a group of guys, and the Holy Ghost really moved in this teaching meeting. See if you can catch the supernatural moving for a few minutes where the whole group seemed to transcend to Heaven.... This dynamic audio moves in the Holy Spirit like no other, it is a must if you are fighting an addiction.

Order this $5.00 audio now for 20% off right now, only $4.00!
Get Amazing Teachings on Angels!